How to clean a TPE or silicone sex love doll in a proper way to take care of it?
Kfdolls is a professional china manufacturer of realistic Sex Dolls, Best Life Like TPE & Silicone Love Dolls
A Premium Selection of TPE and Silicone Realistic Sex Dolls From China At Wholesale price. Sex doll & toy manufacturer produce and wholesale sex dolls and toys china. Adult doll manufacturers. OEM & ODM Service. Varioius styles. Super quality and service. Factory price.
Today we will talking about how to clean a TPE or silicone sex love doll in a proper way to take care of it?
Cleaning our sex dolls is something we must do constantly. It is not necessary to do a super thorough cleaning every day or every time we use it (that would end quickly with our wrist, since they were not designed to be in the water repeatedly), however, if you have to perform a cleaning to their holes each time they use it, and an additional deep cleaning every 2 to 4 weeks to prevent the emergence of odors or bacteria that could damage our next encounters.
What to use to clean the sex doll?
We recommend that you use the following items to clean the doll. This is not an infallible rule, but, this will make your life more lasting and ensure that you are giving your sex doll the best possible care:
Antibacterial soap
Water
Talcum powder (baby talcum powder)
light sponge
A second sponge cut into smaller swabs
A non-abrasive drying cloth
Medical tweezers
Paper towel
Most dolls come with a vagina irrigator and a cleaning kit that you can use.
The process is very similar to cleaning yourself. You can choose to shower your doll or dip your doll in a bathtub. If you are going to put your doll in the shower, it is very important that you do not allow your neck or head to get too wet. Simply use the sponge to wash your sex doll well with antibacterial soap, making sure not to apply too much pressure to preserve the skin
How do I dry my sex doll after bathing?
It is very important to make sure that your sex doll has dried completely since it prevents friction on the skin, which could cause a break.
To dry the doll, use a light non-abrasive cloth to gently pat the sex doll when it is wet. Do not apply much pressure as the final part of drying will be natural.
Once you have removed most of the moisture from the doll, let it sit for a while and dry it completely naturally. After this time, you can apply the talcum powder on the sex doll body to give it a pleasant fragrance and prevent the skin from becoming sticky.
How do I clean the vagina, anus and mouth of my wrists?
The cleaning of the doll, the vagina, the anus and the mouth can be done in many ways. You can do this either in the bathroom, shower or when the doll is lying down and not submerged in water.
The method we suggest is to take the doll out of the bath or shower and lay it on the side that will expose both the vagina and the anus. Then, follow the steps detailed below:
Take one of the small sponges with the medical tweezers and cover it with warm water and antibacterial soap, making sure it is well covered.
Push the sponge into the vagina or anus and with the tweezers move it around the hole until it is completely clean.
Remove the sponge, clean with warm water and repeat steps 1 and 2 again.
At this stage, the vagina and anus should be clean and free of any bacteria.
Using the tweezers again, take a second dry sponge and place it on the vagina and anus to remove most of the moisture, then remove it.
Finally, wrap the paper towel around the tweezers and place it back inside the wrist, giving it a final drying.
Once the doll has dried use the talc on the outside of the vagina and anus
Your doll should now be clean inside and out, and ready to use again. You can also follow the steps above for the mouth of the doll, which should be easier to clean.
For more about realistic lifelike sex dolls,you can pay a visit to kfdolls website at http://www.kfdolls.com/sex-dolls/
About KFDOLLS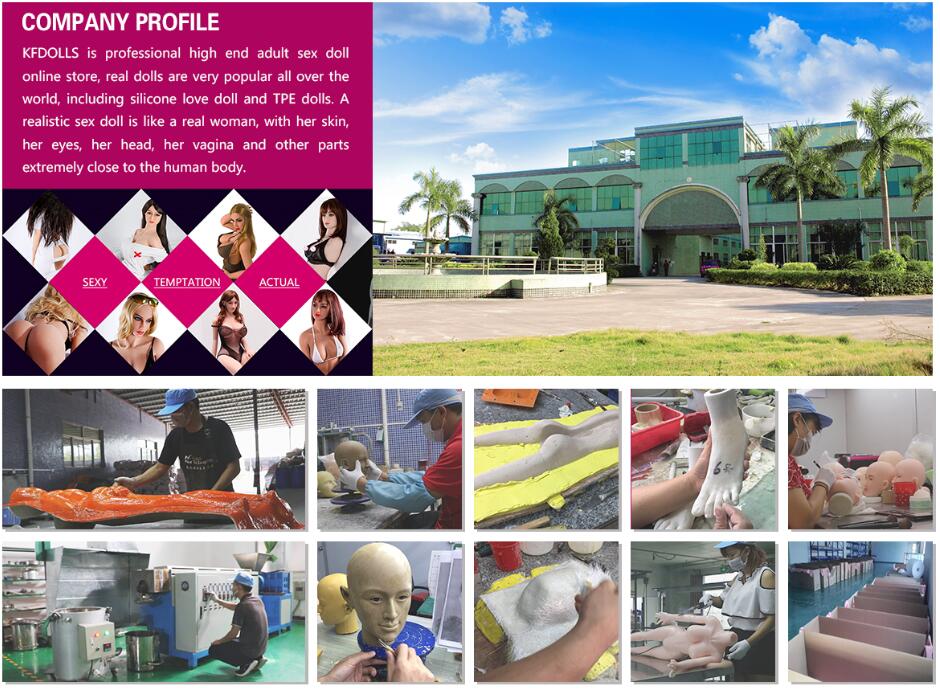 Welcome to the KFDOLLS professional high end adult sex doll online store, real dolls are very popular all over the world, including silicone love doll and TPE sex dolls. A realistic sex doll is like a real woman, with her skin, her eyes, her head, her vagina and other parts extremely close to the human body.
If you wanna to buy luxurious lifelike sex dolls, you may need to know more about the relevant information. According to the classification of the label, you will be able to quickly choose the doll of love which you need. For example, BBW style, Japanese style, Blonde style, Black skin style, Milf style, Big ass style, etc. Surreal sexy realistic sex dolls have the same look as real women: elegant hairstyles, realistic faces, real size, very light, body color and soft texture, glamorous breasts and juicy tight ass. Above all, these passionate female.
For Inquiry,Please contact:
Company: KFDOLLS
Contact:David Liu
Tel:86-752-6236969
Mobile:+86-18003038323
Email: [email protected]
---
Love Dolls Factory
Related Posts