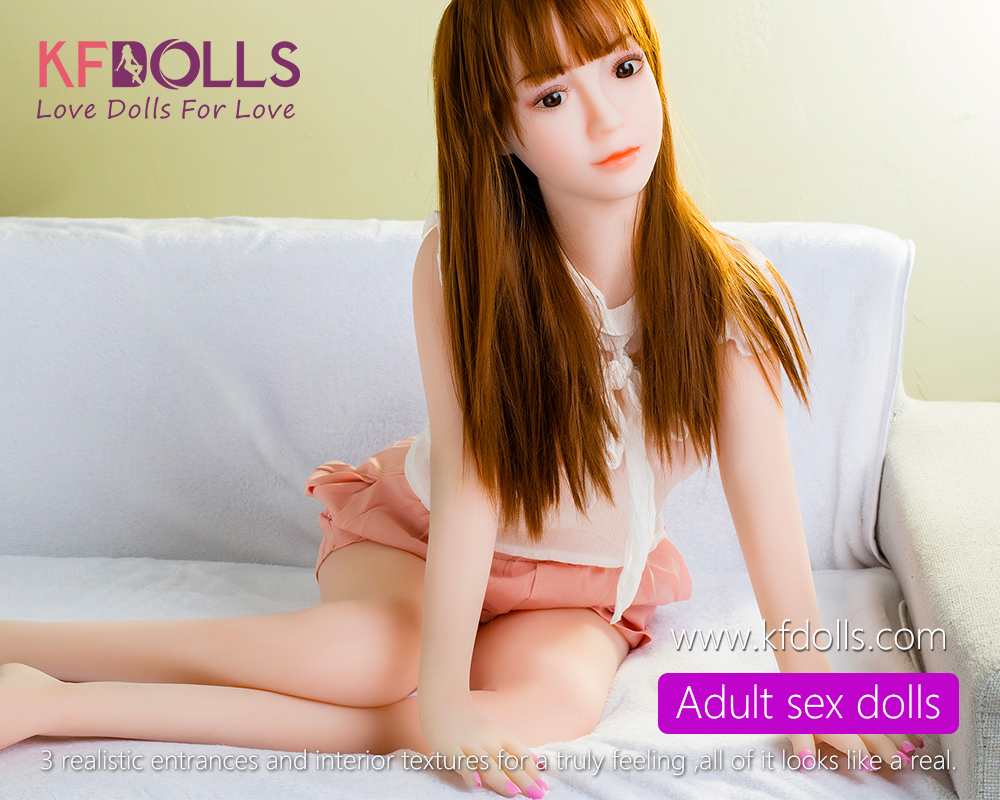 Japan organizes funerals for sex dolls
In the Japanese country they are not seen as objects but as life partners, that's why a Japanese photographer has devised these burials
In Japan there are people who do not see sex dolls as an object, but as true couples. And the search for respect towards them was the main reason that led LEiyA Arata to establish Love Doll Funeral, a funeral service for sex dolls that yearns to normalize the funerals of which they are seen by many of their owners as life partners.
The sex doll business in a country where they are more than just an object
There are few businesses that treat and dispose of them properly. They treat dolls as 'things'. Some even resell them without the consent of the former owner. Many owners do not want them to be shredded as 'trash', there are many who love them as if they were human members of their family
The discovery in the trash of sex dolls motivates the occasional appearance of humorous messages on social networks, including photography, and even erroneous police accusations of "abandonment of a corpse", the charge that the authorities make to arrest murder suspects.
The 'ningyo kuyo' are ceremonies in which dolls and stuffed animals are purified before being thrown away
In some Japanese temples the so-called "ningyo kuyo" are celebrated, funeral ceremonies to purify dolls, stuffed animals and toys before throwing them away, "but when it comes to sex dolls, their silicone materials, their large size and their sexual explicitness become a problem and they tend to be rejected, "he explains.
Japan's oldest sex doll maker, Orient Industry, active since 1977, annually holds a ceremony for the "companions" who, for one reason or another, take them back years later, but it is a business practice, not general.
The service offers three funeral plans among which it is contemplated to keep part of the wrist
The service offers three plans. The cheapest is a joint ceremony of several dolls for 33,000 yen (about 275 euros), with which the client receives a death certificate and a photo of the rite. The most expensive, priced at 99,000 yen (825 euros), allows you to attend and receive a video and a part of the doll as a souvenir.
The ceremonies take place in Higashiosaka – although they do not rule out expanding to other cities if they find "responsible partners" – and they are officiated by the Buddhist nun and porn actress Rei Kato.
Artificial body, real feeling
The belief that dolls have a conscience or a soul is not something particularly Japanese, nor is building emotional relationships with sex dolls. Some are looking for sex, others just company.
The sex toy market, of which these dolls are part, is on thes rise worldwide and, according to a study by the statistical portal Statista, it is expected to grow by around 9% between 2019 and 2026 to 52.7 billion Dollars.
Although sex dolls are still stigmatized, their image is widely consumed in Japan in magazines, movies, or comics. They are seen in advertisements in the industry and in other areas, and images of high sexual content are visible even in stores 24 hours, a fact that has generated repeated criticism among the Japanese.
For more about sex dolls,you can pay a visit to kfdolls at http://www.kfdolls.com
---
Love Dolls Factory
Related Posts