Are Sex Dolls Legal in the United States?
Are sex dolls legal? The short answer is yes with just one exception. All types of love dolls are legal in all the fifty states in the US with the exception of dolls that resemble children. And here at KFDOLLS, we deal with all types of variations such as mini sex dolls, torsos, and full life-size dolls. Our products are tailored to your specific needs because our core mission is customer satisfaction (pun intended). Is there a catch, though?
Pre-pubescent Dolls are Illegal
Although the question "Are sex dolls legal?" is simple to answer, sex dolls are legal in all the fifty states in the country, there is just one small thing that buyers need to be careful about. Sale and purchase of pre-pubescent, small dolls are illegal, and that is where you need to hold your guards. As per the law, such dolls that resemble young kids are known to promote pedophilia, a psychiatric condition where the affected person is sexually attracted to children.
Even though such dolls are still sold in the market by scammers, finding yourself at the other end of the law in a private affair such as this can be a cause for lifelong embarrassment. However, this is just an anecdotal advice that we as a responsible sex doll retailer are sharing with you. We recommend you to take actual legal counsel to know more.
But, if you are well aware of the laws, why not learn more about the popularity of sex dolls!
Away from the Taboo and Stigmas
It is only in the 21st century that we are experiencing an unabashed and free consumption of sex dolls as an aid to satiate one's sexual needs. Earlier, such aids were seen as a taboo due to the associated cultural stigmas. One would think twice before purchasing one, and eventually, end up suppressing their desires. Today, more and more people are coming out of their closets and embracing sex dolls as a solution for their private needs.
With technological advancement, this embrace and the conspicuously universal need has only led to a fillip in the sex doll industry. With dolls that have near human-like and responsive features, the average user is receptive to the central idea. Users are appreciative of the fact that these dolls are an epitome of complete submission and zero distraction. Which only adds to the flares in a testosterone-pumped man.
According to our customers, the one thing that they most love about their sex dolls is their flexibility. Crazy stunts on a night with an imaginary gymnast? Hell yes! No need for that outdated and often fruitless "Netflix and chill" encounters.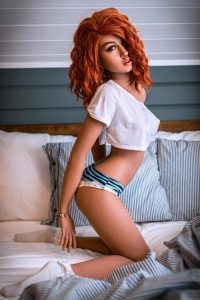 Reach the Zenith of Pleasure with KFDOLLS
Since we only deal with sex dolls that are legal, you can directly jump into our inventory and pick your choice. Our products meet the highest safety standards, are tested for quality and erection (we mean perfection), and are known to last longer than the average alternative. Just hit us up on our website and our representative will guide you in your pursuit o ultimate sexual gratification.
We at KFDOLLS , retail and ship all our products within 2-3 weeks of purchase. And the best part is that we use discreet packaging to respect our customers' privacy.
---
Love Dolls Factory
Related Posts